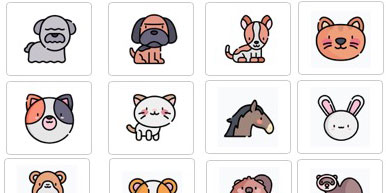 Now the software includes cute icons

---
We want to show you the latest feature that we have included in the software.
As you know, you can customize the software by including your own photos of customers, animals, products, ...
Visually it is very useful, because you quickly identify that product or that category, for example. But sometimes this can be a complicated task, because for example there are many categories or you don't know which photo to use to identify each one of them.
To help you with this, we have included cute icons for you to use in the software. It will help you quickly identify what you are looking for, it will give it a touch of color and above all, it will not cost you any effort; You just have to choose the one you like the most.
These icons are available for:
Customers

Animal: dog, cat, horse, rodents, reptiles, birds, ...

Employees

Suppliers

Vets

Products (PetShop)

Categories and subcategories (PetShop)

Puppies (Breeding)

Breeders (Breeding)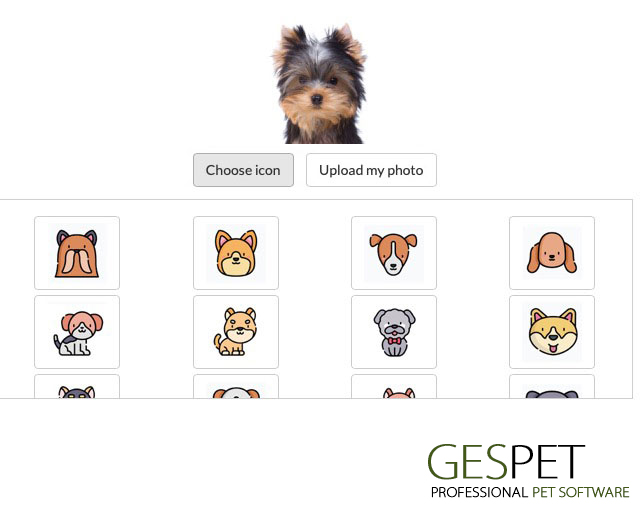 Upload a photo or choose a customer's icon. There are over 100 to choose from.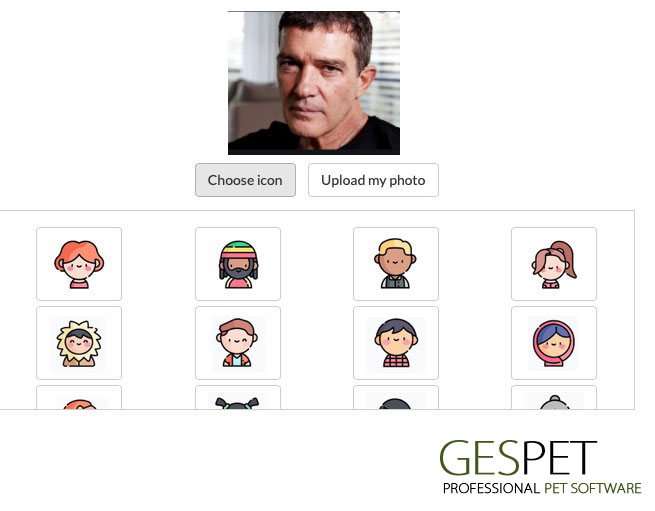 Upload a photo or choose an animal's icon. There are over 100 to choose from
Did you find it interesting?
If you have any questions, you want to propose that we write a help guide or a post on a topic or you just want to chat with us, don't hesitate. We are delighted to talk with you and get your opinion.








LANGUAGE
---
CATEGORIES
---
POPULAR POST
Configurable online booking form and GDPR
April, 24, 2018
Happy International World Internet Day
March, 17, 2020
October, 20, 2019
Pet Business – Payment of taxes
September,04, 2019
July, 05, 2019
What are the mandatory data of an invoice?
June, 13, 2019
Difference between ticket and invoice
May, 15, 2019
The software fits to your device screen size
May, 03, 2019
---
FOLLOW
JOIN OUR TEAM
Follow us on social media and join our mailing list for advice and tips to run your pet-care business
---
TAGS:
pet software
dog software
animal software
horse software
rabit software
cat software