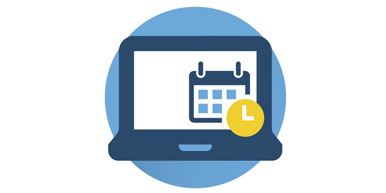 Configurable online booking form and GDPR

April, 24, 2018 |
Pet Business
|
---
We have included some interesting news in the online booking system.
As you know, with our online booking system, your clients can request reservations / appointments from your website and these are recorded in your software.
Now you can configure a redirect URL that will be displayed right after the user requests the online booking. For example, right after requesting the booking, if you want, you can redirect to your customers to a page with information about the stay at the hotel conditions or the grooming service conditions, …

If you prefer, you can redirect the user to a page with payment information, information of interest or even a shopping cart, … you choose.

In the online booking form, you can also configure the URL where your legal conditions / privacy policy are, so that users can consult them before accepting them and request online booking.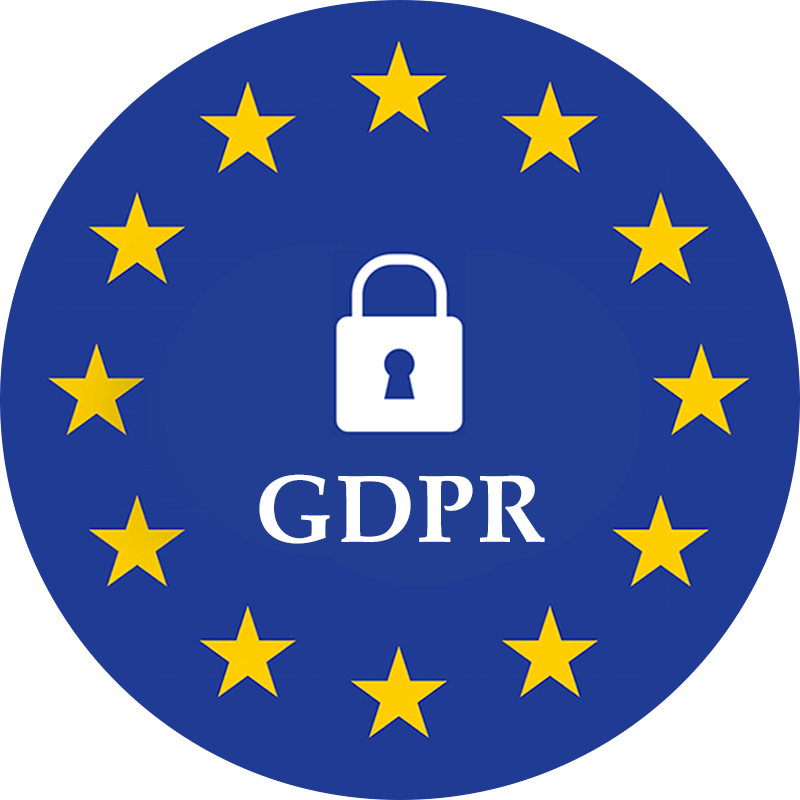 In addition, we have included some new features related to the privacy of users and online booking.
These features will help you to comply with the new regulation in a very simple way:
Now you can create Documents (or "templates"), with information about privacy and the RGPD, in case you want to deliver them to the clients at the moment of including their data in the system, so that they sign them, or whatever you need.

There is also a section in the specific customer file to store and consult all the information related to privacy.

Faster: When you add a new contact in the system (client, employee, supplier, breeders or veterinarians) you can add the information relative to the privacy/obtaining/inclusion of the data in the system and print the privacy documents directly from that same screen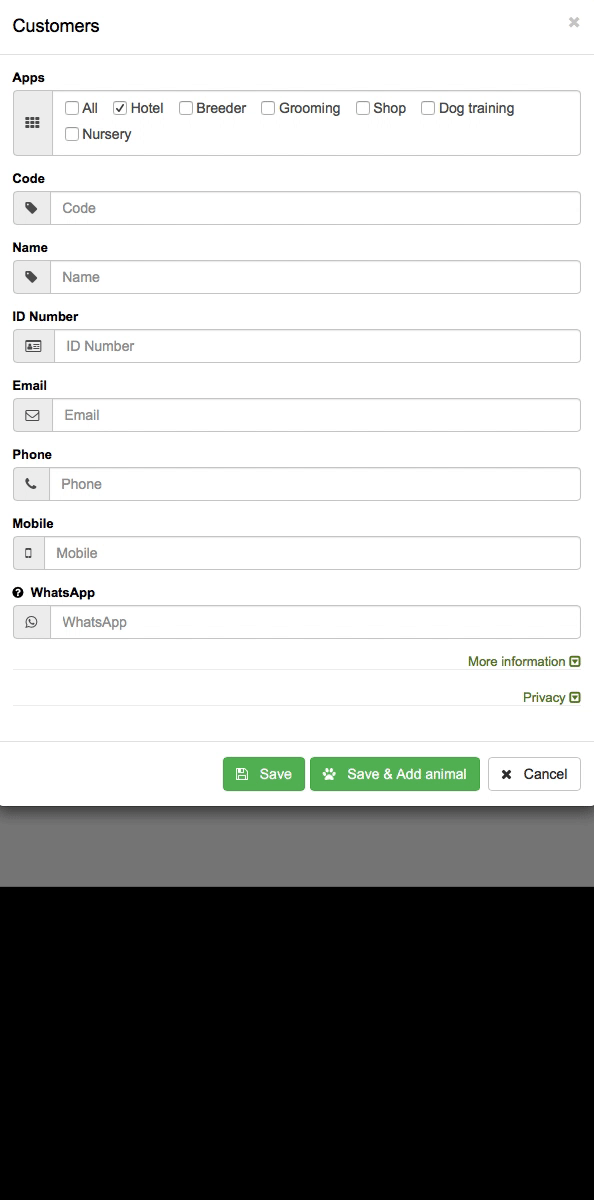 Contracts and privacy policy for pet business
By clicking on Save, the customer is created in the system and you can go directly to consult the Customer's "Magic Desk" (by clicking on "View details" option)

When your customers request a reservation using the online booking form, they must accept your privacy policy and they can choose if they want to give their consent to receive emails.
STEP 1. THE USER FILLS THEIR DATA IN THE FORM OF YOUR WEB TO REQUEST THE ONLINE BOOKING





Animal online booking form





STEP 2. THE NEW BOOKING IS RECORDED IN THE SYSTEM

STEP 3. YOU RECEIVE AN EMAIL THAT NOTIFIES YOU OF THE NEW BOOKING

STEP 4. NEW FEATURED: IN THE SECTION PRIVACY OF THE CUSTOMER, THE ACCEPTANCE OF THE PRIVACY POLICY AND THE INCLUSION DATA IN THE SYSTEM ARE AUTOMATICALLY RECORDED, IF IT DID NOT HAVE INFORMATION.





Privacy





User information is automatically stored:

The IP address

The Web Browser (Chrome, Safari,…)

The exact version of the browser

The Operative System (Apple, Windows, Android,…)

The device (Desktop, mobile, ..)

The exact date and time

We are constantly evolving, constantly improving the software and adapting it to the new requirements, to help you in your daily work.



Did you find it interesting?
If you have any questions, you want to propose that we write a help guide or a post on a topic or you just want to chat with us, don't hesitate. We are delighted to talk with you and get your opinion.








LANGUAGE
---
CATEGORIES
---
POPULAR POST
Configurable online booking form and GDPR
April, 24, 2018
Happy International World Internet Day
March, 17, 2020
October, 20, 2019
Pet Business – Payment of taxes
September,04, 2019
July, 05, 2019
What are the mandatory data of an invoice?
June, 13, 2019
Difference between ticket and invoice
May, 15, 2019
The software fits to your device screen size
May, 03, 2019
---
FOLLOW
JOIN OUR TEAM
Follow us on social media and join our mailing list for advice and tips to run your pet-care business
---
TAGS:
prd animals
gprd dog
gprd pet
privacy dog
privacy animals
privacy breeding
privacy grooming
privacy hotel