STEP 6. THE SALE
If you have a litter of puppies to sell, you can do it from the option NEW > SALE.
If the customer already exists, select the client; if not, you can add directly.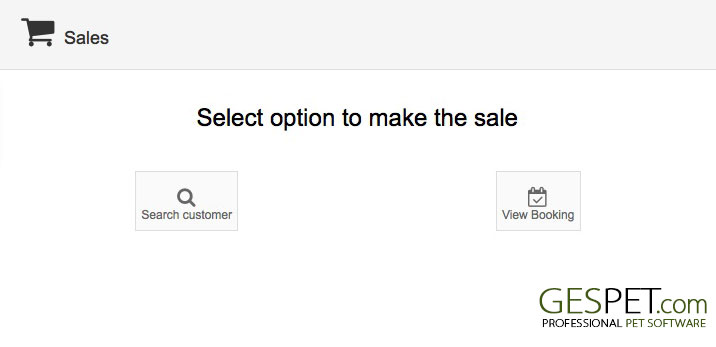 You can also sell a previously booked puppy. To do this, click on the button Generate sale and all the information of the puppy and client will already be included in the sale.
If the customer has paid a deposit, this will be deducted from the final payment automatically.

If you want to deliver a document or contract to the customer, you can print it now
At the end you can print and send the invoice by email (and send a copy to yourself, if you want it)
You can configure the numbering for invoices, so you don't have to manually enter the number of each invoice and make sure they are not duplicated, they are correlative, etc.
If you select to include taxes (Taxes = YES)) , the software will assign the corresponding number to the invoice.
If, in your business, you also sell products you can include in the same ticket the dog and products from your store:. In that case:
Access to the PetShop App

Access to New > Sale > Add to the ticket the products and the puppie/breeding dog
(the software automatically makes the check-out).
How to sell products + hotel accomodations in the same ticket?
Note: You can see the sales or invoices generated in the option View > Sales