STEP 3. A NEW BOOKING OR RESERVATION
Let's create your first reservation or boooking together. It is very fast to write reservations in Gespet.
All information is on the same screen:
Select New > Booking

Search for the clcustomerient and select it or if it does not exist, add the customers and his animals.

Select the dates of entry (check-in) and exit (check-out)

Transport options **: You can select if the client wants a pick-up/delivery service.





If you select the option, pick-up/delivery will be automatically added to the transport planning for that day. If you modify the date and click on the Save button, the day of collection/delivery will be updated in the planning automatically.

You can also view the planning directly from here. By clicking on the "Transportation Planning" option, the planning will open in a new browser tab.




Choose the room

Select services or rates. You can add accessories (special food, transportation, etc.)

You can include discounts expressed in money (for example -5 €) or in% (for example -10%)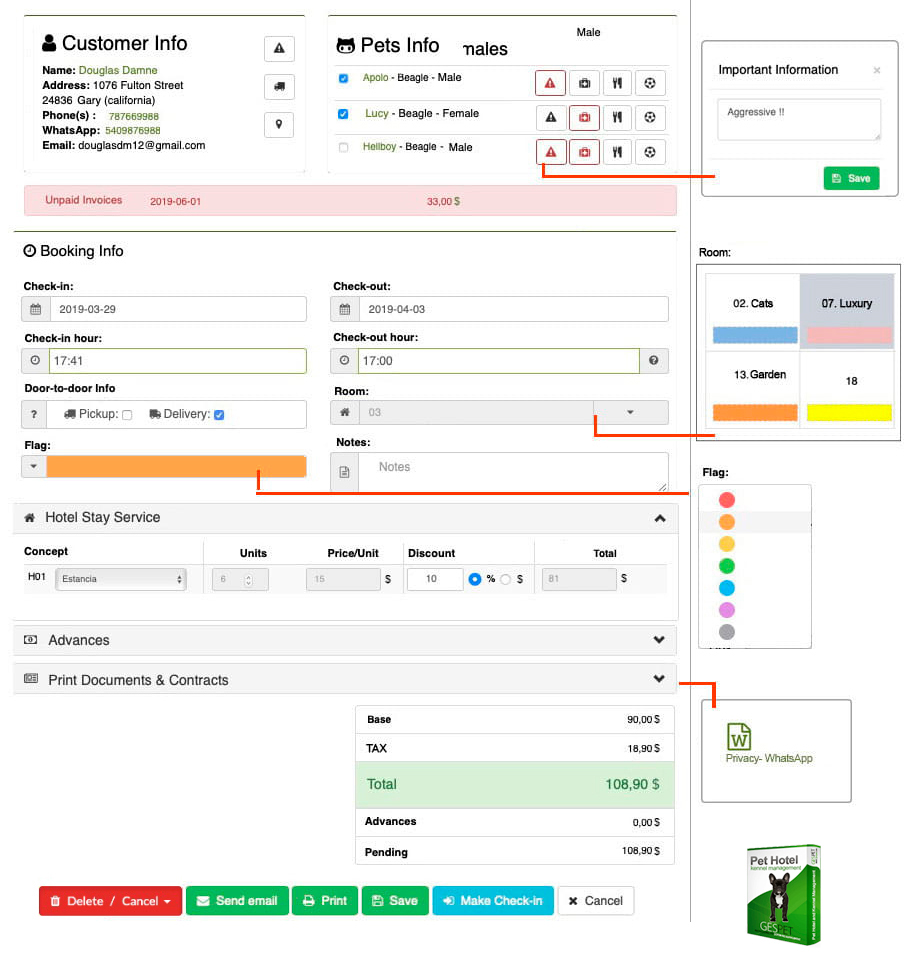 The number of days / nights of stay is calculated automatically
At the bottom you can write money advances if the customer pays part of the money in advance.
You can:
Print this booking summary

Send it by email to the customer and send you a copy

If you want to print a document when you make a new booking to deliver it to the customer (legal/stay/privacy terms ...), you can configure it and it will appear at the bottom, so you can print it directly, without leaving this screen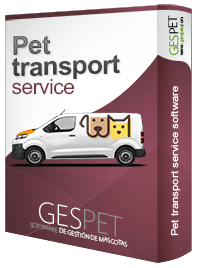 ** This option belongs to the Transport software. If you do not have this software, the Transport option will appear inactive.
Read more information about the transport software:
Click here
Click here