STEP 3. A NEW BOOKING OR RESERVATION
Let's create your first reservation or boooking together. It is very fast to write reservations in Gespet.
All information is on the same screen:
Select New > Booking

Search for the clcustomerient and select it or if it does not exist, add the customers and his animals.

Select the dates of entry and exit

Indicates if you have pick-up and / or delivery service

Choose the room or chenil

Select services or rates. You can add accessories (special food, transportation, etc.)

You can include discounts expressed in money (for example -5 €) or in% (for example -10%)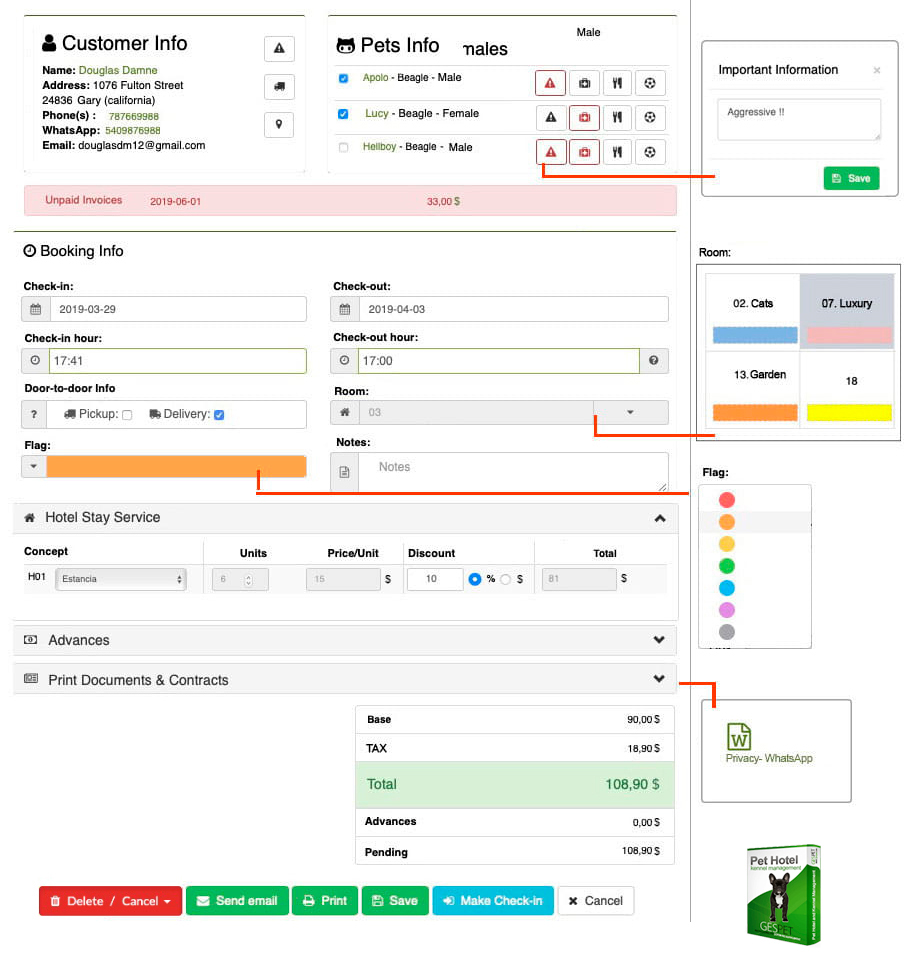 The number of days / nights of stay is calculated automatically
At the bottom you can write money advances if the customer pays part of the money in advance.
You can:
Print this booking summary

Send it by email to the customer and send you a copy

If you want to print a document when you make a new booking to deliver it to the customer (legal/stay/privacy terms ...), you can configure it and it will appear at the bottom, so you can print it directly, without leaving this screen