PASO 4. VIEW THE OCCUPANCY PLANNING
From this option it is possible to see the agenda or planning with all booking or reservations and check-in.
You can directly add a new check-in or a new booking, by clicking on the "+" button located in the upper right.
The buttons in the central part allow you to navigate between the different months.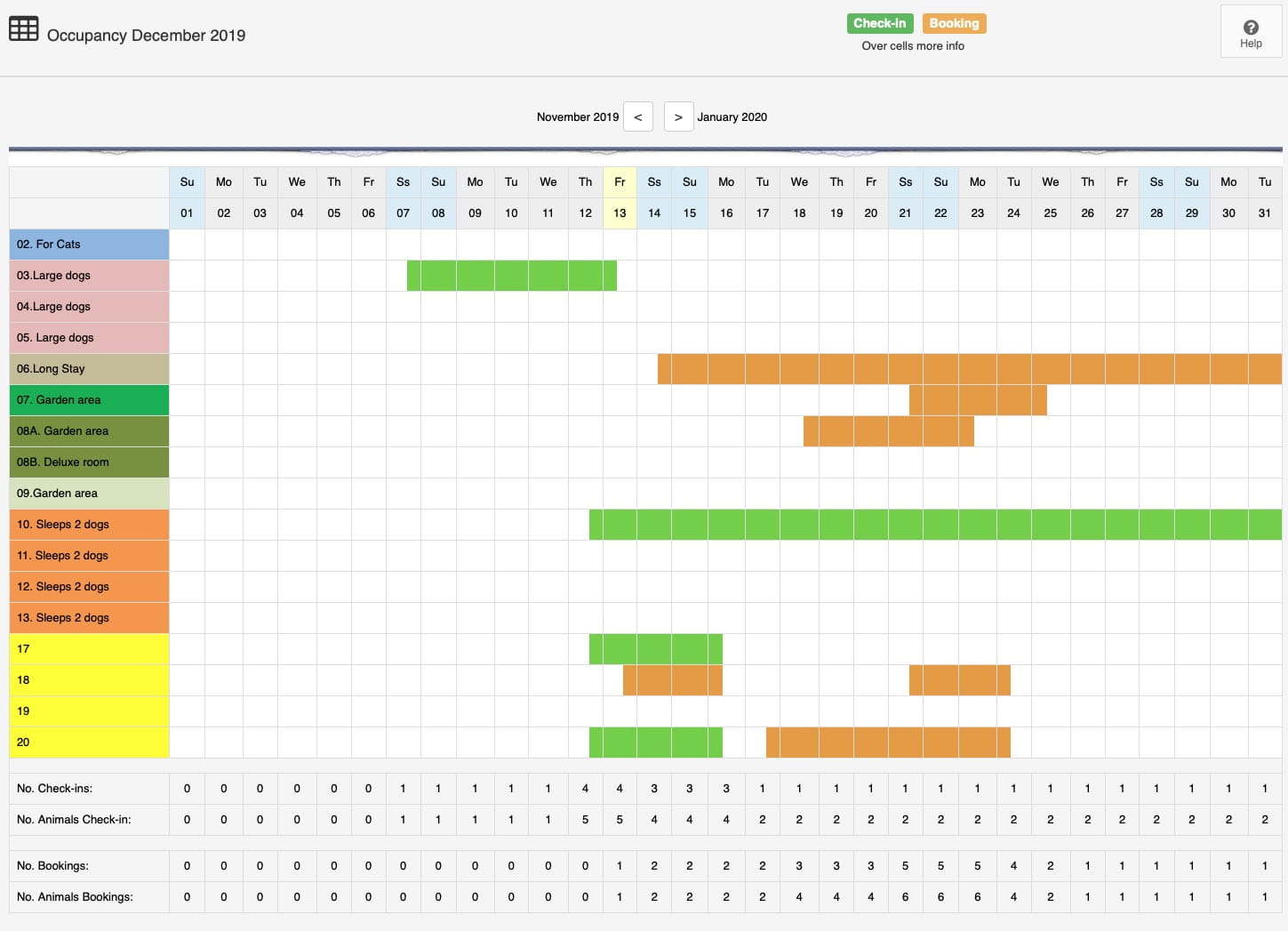 If you click on a check-in/booking, more information and available actions appear:
You can change the name of your rooms and configure a special color to identify them better (for example, yellow rooms for long stays, orange rooms for large dogs, green those with garden, ...)
You can print this reservation document and if you want to print any document when you make a new reservation to give it to the client (legal/stay/privacy/ ... terms), you can configure it and it will appear at the bottom.
NOTIFICATIONS IN THE HOME PAGE
In adition, on the home page, the booking, check-in and check-outs for the selected day appear.