STEP 3. A NEW APPOINTMENT OR BOOKING
Let's create your first appointment or boooking together. It is very fast to write reservations in Gespet.
All information is on the same screen:
Select New > Appointment or View > Planning

Search for the customer and select it or if it does not exist, add the customers and his animals.

Select the date and hours

You can select the employee or groomer to whom you assign the appointment

You can write notes or comments and select a color tag for that quote.

It's not necessary to write anything else to save the appointment. But if you want, you can already select the services or rates (bath, beauty treatment, transport, ...)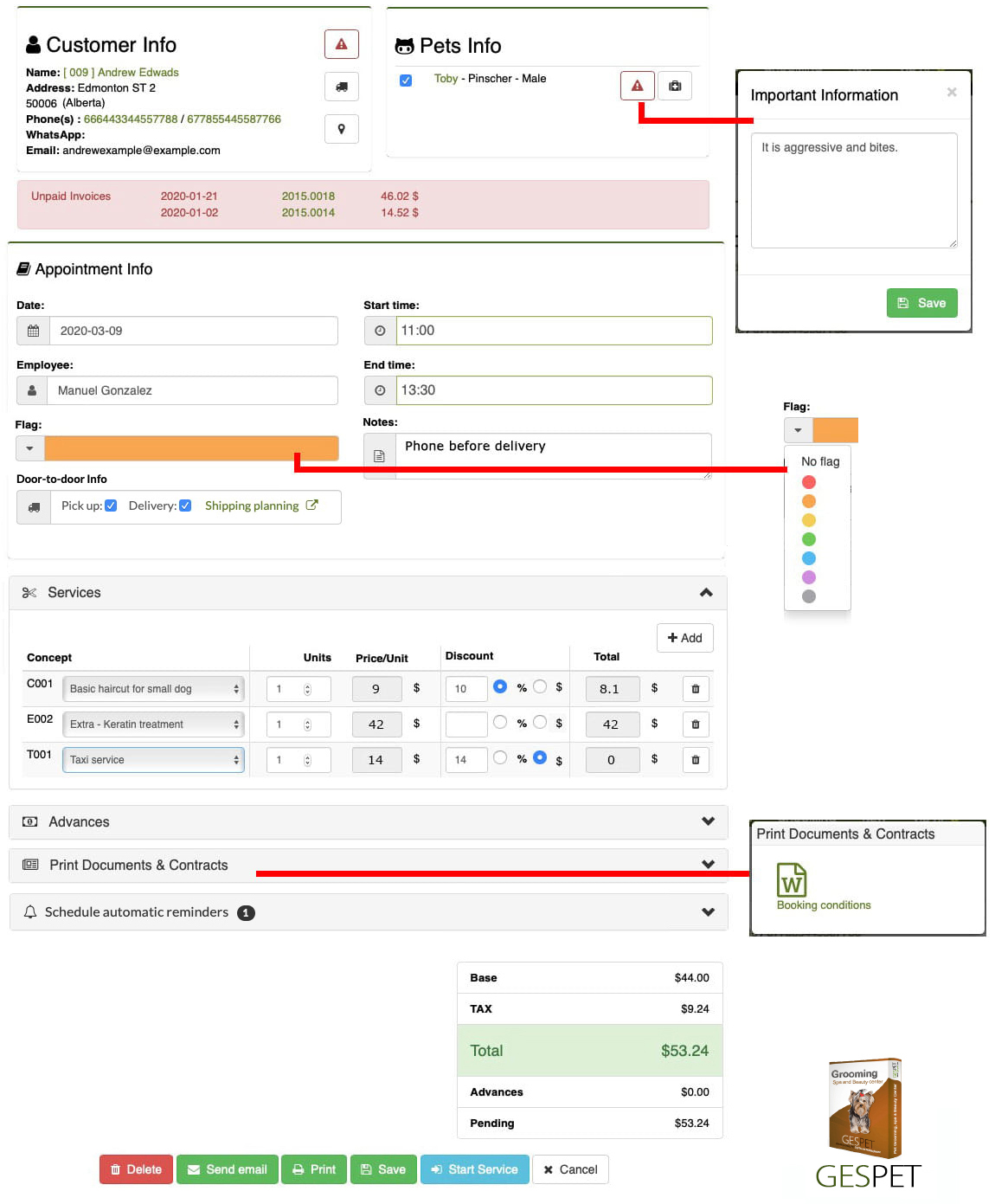 You can include discounts expressed in money (for example -5 €) or in% (for example -10%)
At the bottom you can write money advances if the customer pays part of the money in advance.
You can:
Print this booking summary

Send it by email to the customer and send you a copy

If you want to print a document when you make a new booking to deliver it to the customer (legal/privacy terms ...), you can configure it and it will appear at the bottom, so you can print it directly, without leaving this screen