Complete PetShop Software handbook
Complete PetShop Software handbook
Now the application includes more information on the home. We call it "Magic Desk", because it will allow you to do many tasks that will make your daily work easier, "like by magic".
Now includes:
Calendar

Dashboards

Quick access buttons

Cash status (Open or Closed)

Finder for Customers and products

Notice of stock and badges expiration

Diary or Agenda
CALENDAR: by default shows the current day but you can navigate between days and the information displayed will change.
DASHBOARDS: At a glance, "in a magical way", you will see in the upper panels :

The number of sales (or tickets) for that day

The quantity of products (or units) sold

The money earned with sales
In addition, using the QUICK ACCESS BUTTONS, you can directly access the options:
From this same screen you can view the Cash:
The status: if it is open the indicator will appear the green color and if it is closed, in red color

If it is open, you will see the user who "opened the cash", the date and time.
note: Remember that you have to open the "cash" to start charging, make returns, etc.
Also includes fast search engines to locate customers and products quickly
Only shows 25 results, so if there are more than 25 matches, they will not all show.
Check the use of search engines and how to do advanced searches by clicking here
The daily Agenda It is shown in the central part of the Desktop and includes tasks, notices and all the important information for the selected day.
This information will change, by selecting another day in the calendar.

The quick access keys allow you to go to see that events/warnings ... and add a new event/warning ...
If you mark an alert as Urgent, it will appear marked, so that "from a simple glance" you can see the most urgent matters and prioritize your tasks.
In the product file, you can indicate which is the minimum stock for that product, and when you get off that level, the software will show you a warning.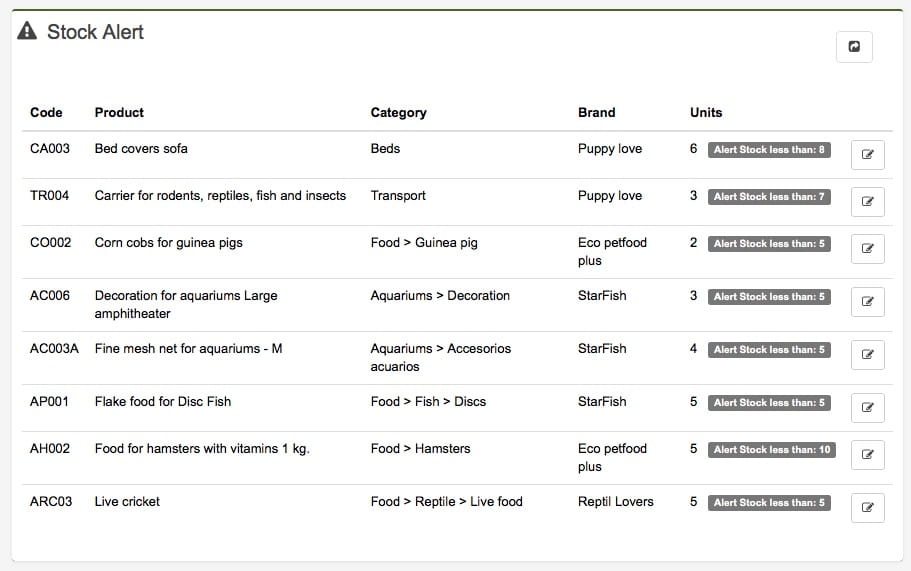 If you set the stock alert to 10 units and you have 8 units left now, an alert will appear, to remind you to buy that product.
Also appear the orders with delivery scheduled for the selected day .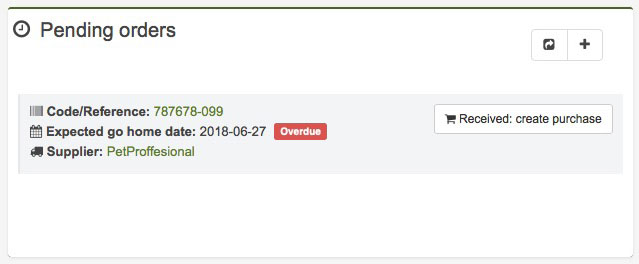 If the order was scheduled to be received yesterday, but did not arrive, today on the agenda we see that "overdue" order.
note:If you do not want the overdue to appear, select the option Settings > Advanced settings > Show overdue = NO.
And the batches close to expire::

If you select home delivery service when making a purchase, a notice will appear on the homepage that day.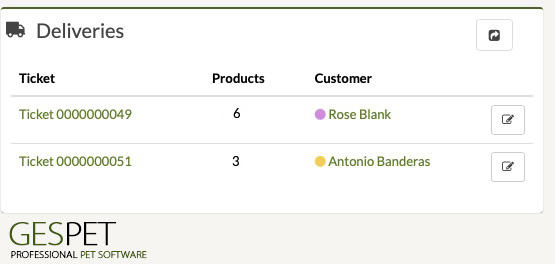 TAGS:
Agenda pet store | agenda petshop | agenda animal store | Legal documents petshop | Legal documents petstore | Legal documents animals | Contract petshop | Contract animal store | Diary petshop | Diary animal business | Diary pet business | Diary dog business