STEP 1. ACCESS
As you know, the software is cloud computing, so you DO NOT NEED TO DOWNLOAD OR INSTALL ANYTHING to use it. We send you an email with the access data.
Open your web browser (Safari, Mozilla, Chrome, ..)

Access the URL we send you to the email

Enter the username and password
Note: When you login in your app for the first time, we'll guide you through the initial installation process. Just fill in the information and your app will be ready to start using it.
We remind you that this initial installation process must be done only the first time. If you repeat the initial installation process some values will be restored to default values.
You don't need to install anything to access from your tablet or smartphone . Just use your web browser and access the same address.
If you want, you can create an icon on your computer or mobile device to login more quickly
How to create an icon on the desktop
SETTING
We will configure the basic data of the software. All setting options are in the top menu > Setting:
1. LANGUAGE AND CURRENCY
You can setting the most important aspects of your country/region:
Select your country

Select your time zone

Select the software language

Set up your currency or currency: €, $, ...

Configure the applicable tax and percentage in your country: for example, for Spain (Except Canary Islands) IVA 21%.
2. COMPANY DETAILS
Enter your company name, identification number, and location and contact information.
You can include two different logos:
The one shown in the software

The one that will appear in the printed documents
You can also include a text at the bottom of your invoices, in case you want to include some legal or informative text.
3. INVOICE NUMBER
Type is the next invoice number, and the software will assign a correlative number to the following, so that they are correctly numbered.
For example, if you start using the software now and this year you have already generated 25 invoices, if you want the next one to be number 26, type 26.
4. EMPLOYEES
Add your employees, with their work and contact information.
When you have added it, from its file, you can directly send him an email, call it by phone or open WhatsApp to talk to hi,.
Just clicking on the envelope, phone and WhatsApp icon.

EMPLOYEE ACCESS CONTROL
For security reasons, if several users or employees work in your business, we recommend that you configure different access data for each one (username and password).
You can limit the days and hours of access for each user, as well as the parts of the software to which they have access.

You will have greater control of the cashier: opening and closing cash, sales, returns, etc. made by each employee.

You will have a record with all the accesses you have made (time, IP address, operating system used).

In this way, you can control the access of your employees for greater security of your business.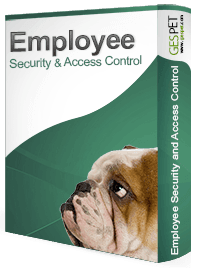 Read more information