STEP 7. CLOSE THE CASH
As you know, in the "Cash" all the actions that a user has made are recorded: sales, manual withdrawals and income, purchases/payments to suppliers and returns.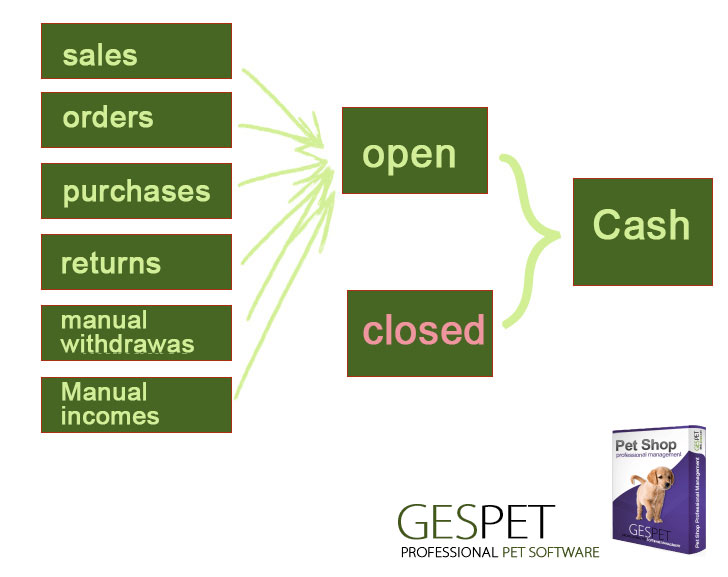 When you close the "Cash", the software shows the money registered (which should be in the "Cash") so that you check how much money is in the box and see if there is any mismatch (left over or missing money).