ONLINE BOOKING
ONLINE BOOKING
How to include the free online booking system in your Twitter account?
In Gespet copy the code and later we will paste it on Twitter:
In the Settings option > online booking/appointments > "Add to your web" copy the code in the language you want

Keep only the part between "", that is https://***. In the following screenshot, you can see it in detail:
Now we are going to include it on Twitter:
Access to your twitter account

In your profile > Click on "Edit profile"

In the option "Website" paste the code that you have copied in Gespet
Optionally, if you want, in the "Bio" option you can indicate that by clicking on the link, the customer can make reservations or bookings (this is not mandatory).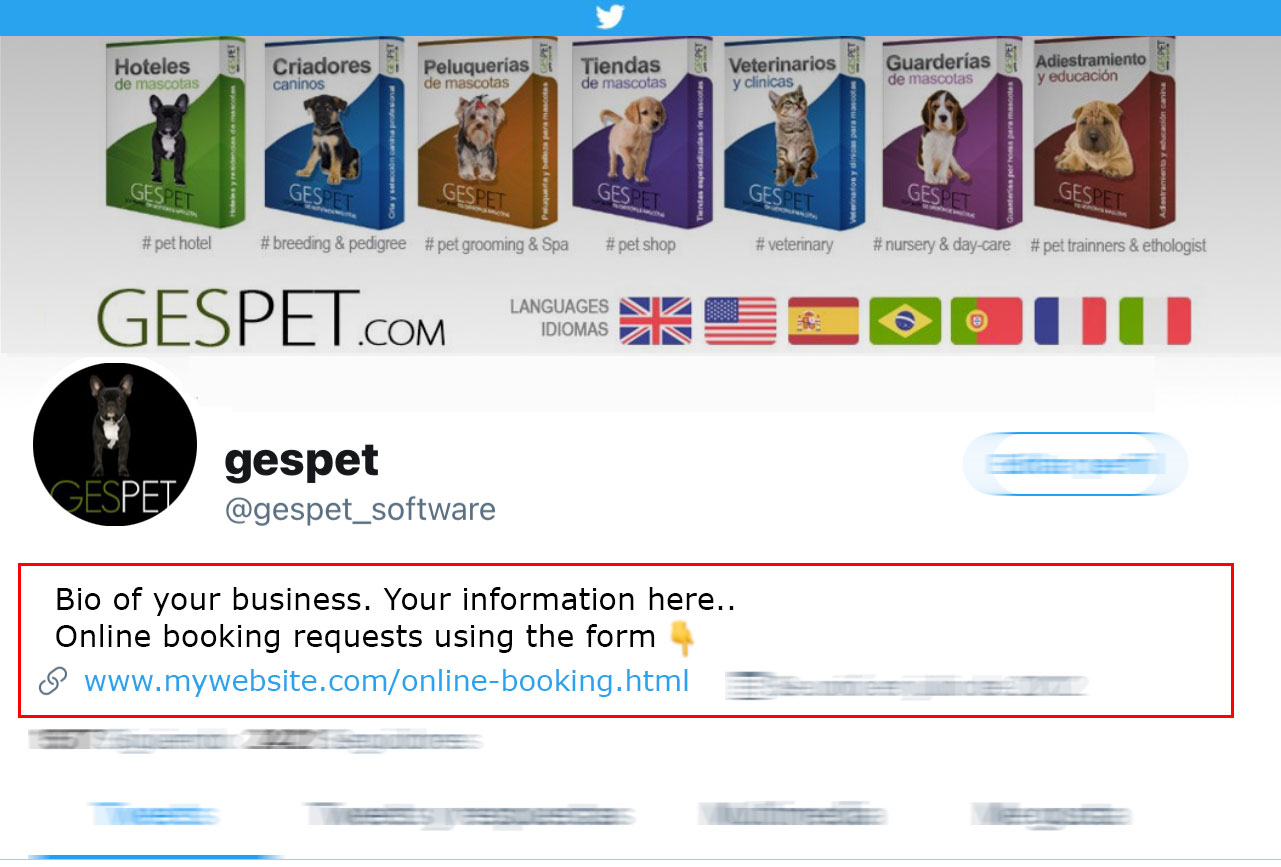 TAGS:
pet hotel online twitter booking | pet grooming online twitter booking | animal hotel online twitter booking | pet nursery online twitter booking | pet training online twitter booking| pet kennel online twitter booking | pet grooming online facbook appointment