Help Desk: How to use it, how to capture your screen and more.
This is the help desk. It is very easy to use and we can help you better and faster, detailing everything your issue or query (display or action that occurs with that device, etc.)
You just have to access the url: https://gespet.freshdesk.com
No need to leave your application; on the left side you'll see a button support and if you click on, you can send directly an issue or query help on any aspect of the apps.

Different tickets for different issues
To make it easier, please create different tickets for different issues. For example:
In a ticket you ask us a question or tell us about a problem.

        

If you want to send us a suggestion that you find interesting to include in the software, or have a problem with Paypal for a payment, or any other matter ... you can create as many independent tickets as you wish.
If you have a problem or issue
If you send us the complete information, we will solve it faster. We do not see what is happening to you, so we need you to tell us.
To solve the issue quickly:
Tell us the characteristics of the device where the problem occurs:
1. What web browser are you using and the version of this
2. What device and what operating system and version are you using
And the problem's detail:
3. App where the problem or fault occurs
4. Clearly indicate what action you are performing, what is the expected result and what is the result obtained.
For example:
1. I am using Chrome 64.0.3282.167
2. Computer with Windows 10 OS
3. In the Hotel app
4. When I consult the file of the client John Smith *, his animals do not appear
hey should appear Teddy (Labrador) and Sugar (Cocker)

But the animal section of his magic desk is empty
So, we can recreate the features of your operating system / browser to reproduce that error and solve it.
note: * If you have many clients / animals with the same name or you have many bookings, ... please, give us some information so that we can locate it, for example:
- Anne's stay is: check-in on day 2 and check-out on day 7 for Brownie and Cookie
- John Smith is the owner of Sugar y Pepper
- John Smith, with email johnexample@gmail.com
- ...
In many cases, it will be very useful to send us a screenshot of what is happening.
Open the screen that you want to show us and click on the button Capture screen: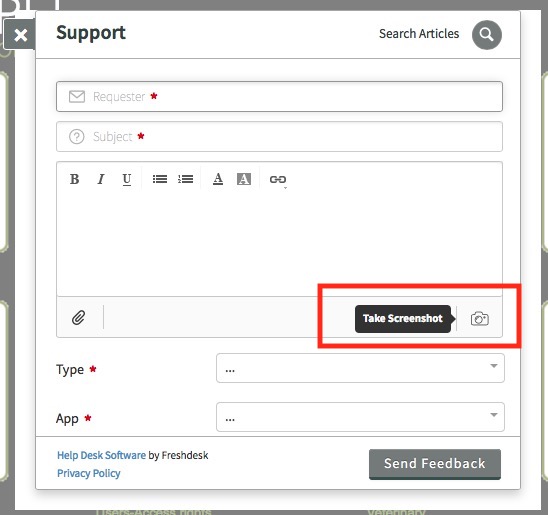 Automatically a screenshot is attached to the message, you do not have to do anything else.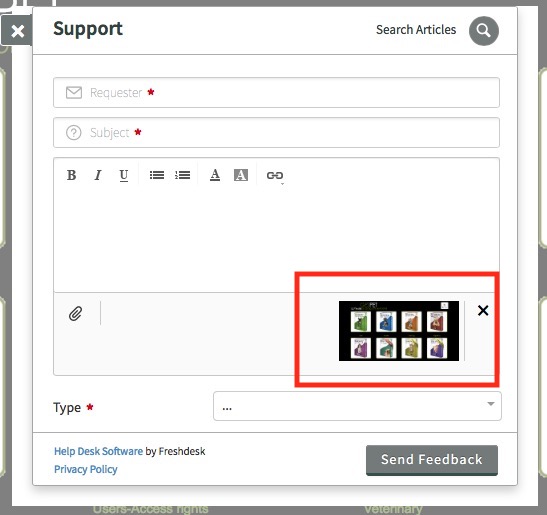 Do you prefer to show us in a video that is happening?
It is also a very useful and easy option to show us your screen. Here we show you some ways to capture your screen:
Recording with the mobile phone (or cell phone): You can do the same process that was causing you problems, for example add a new client and while you do it, you can record it with your phone and send that video attached to your ticket or message.
Screenshot
As you know, there are many apps that capture your screen, here are some options:
- QuickTime. If you use iOs (Apple) by default the QuickTime App is installed and with it you can record what you are doing on your screen. In QuickTime, File> new screen recording.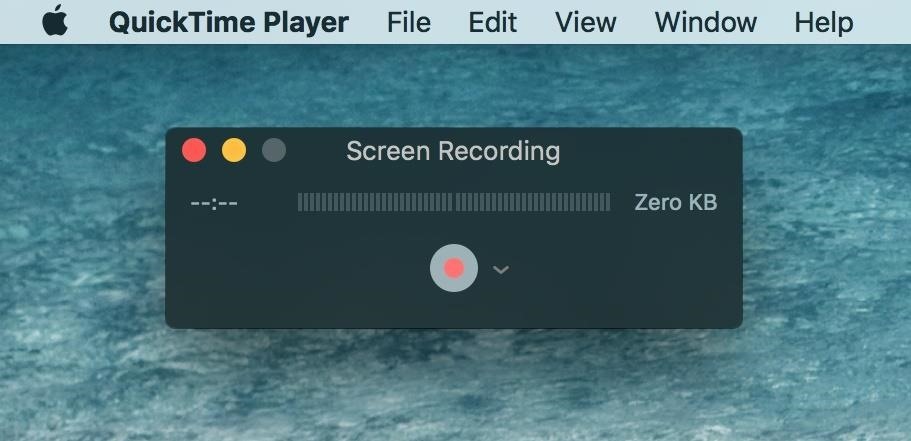 - Excel and Word:
Click in the document at the location where you want to add the screenshot.
In Excel, Outlook, and Word: On the Insert tab, in the Illustrations group, click Screenshot.

- PowerPoint: On the Insert tab, in the Images group, click Screenshot.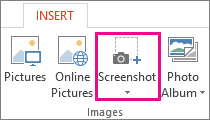 >> more info about to make screenshots using power point
- There are many free apps, which are really easy to use and with them you can do the same: capture the screen while you are working, such as KAP, OBS Studio, etc.
After you have your screen saved, you just have to save the file and send it attached to your ticket.
If you have doubts about a feature
We remind you that you have the manuals (hand-books) of each application. The use of all the features is explained in detail in these manuals. If you consult the manual, you will learn tricks or tips to get the most out of your app.
When you have a question or doubt, consult the manual to see if it is already explained. You can do it:
- Searching in the support form
Press and the search engine opens: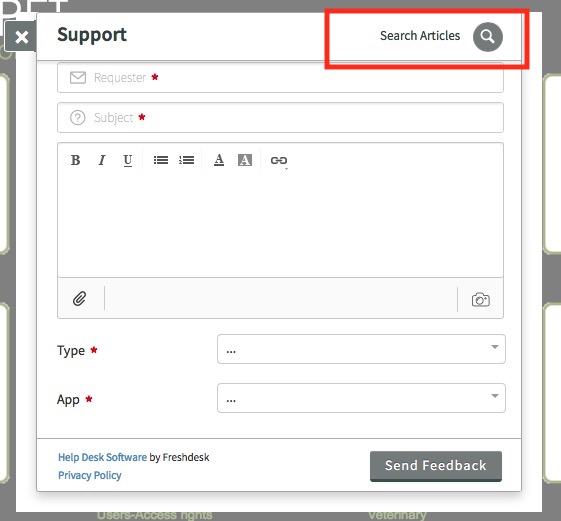 Write what you want to find, for example how to delete an invoice and below you will see all the results. Click on the one you want to open it and read it.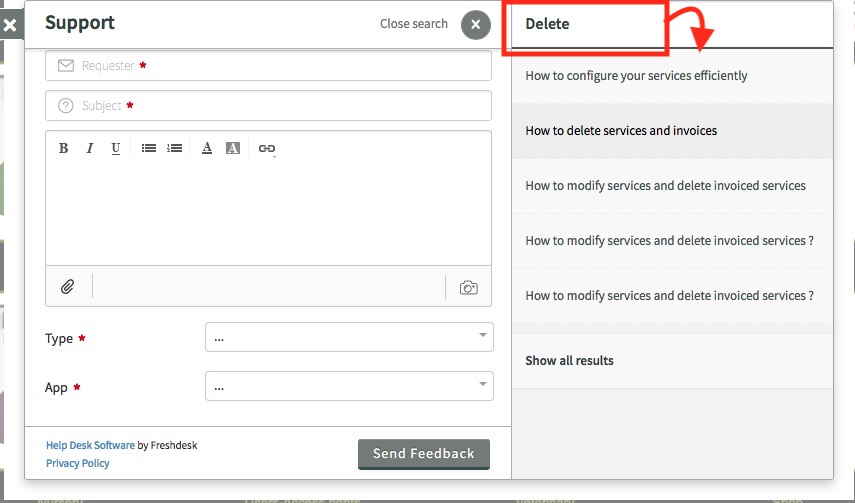 - Or you can consult the different articles or manuals of the knowledge base and look for what you want.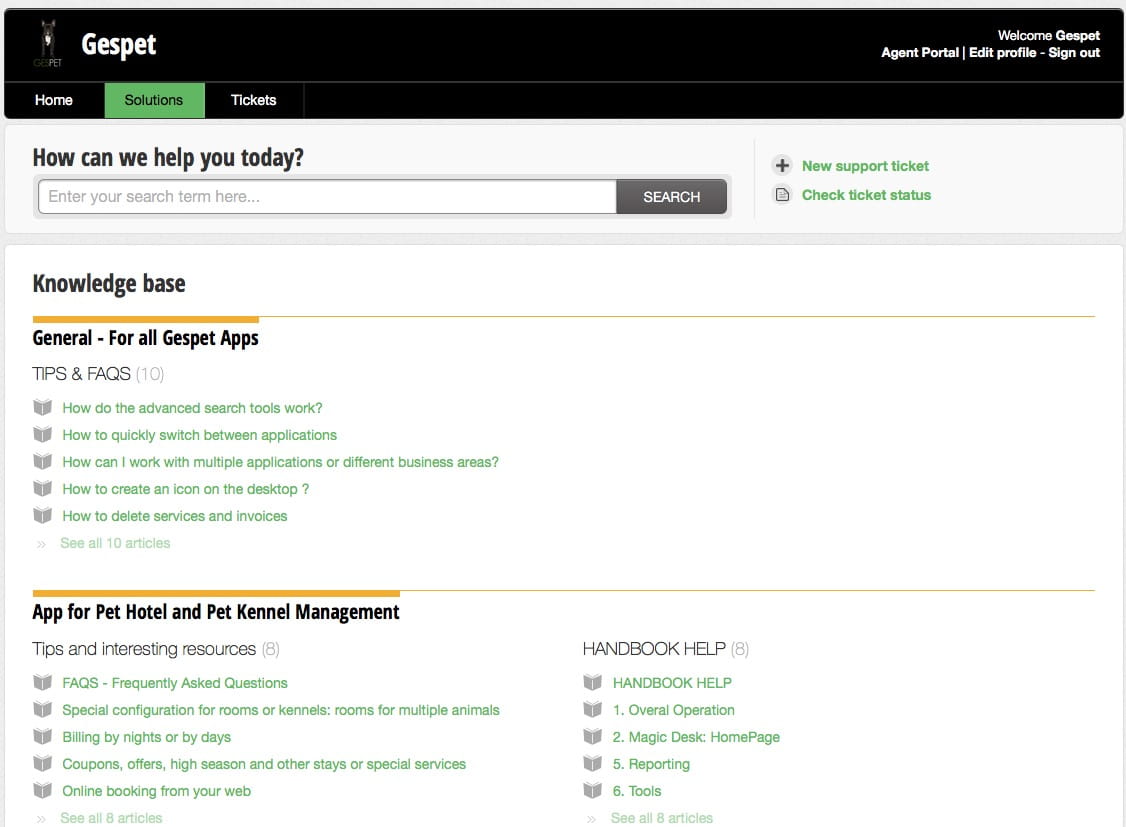 And what else?
You can send us suggestions for improvements, suggestions, new ideas that you consider interesting to improve the software, ... we are happy to hear your opinion.