Complete Handbook
Complete Handbook
This application allows you to create different users, set permissions for them and control their access to the system.
It has been created for businesses where multiple employees and you want to manage and control access to the system.
It's very interesting, because you can control access to their empleadossaber how long are using the app, since instead allow access and view only the information you want.
You are the primary user, the ADMINISTRATOR.
The user administrator can:
Access any time / day

Access to all information

Add to others, indicating a username and password for them.
When you have added a new user, you can specify the days and hours in which a user can access; so an employee can not access outside the established schedule to the application.
For example: John can only access from Monday to Friday from 9:30 to 18:15 hours.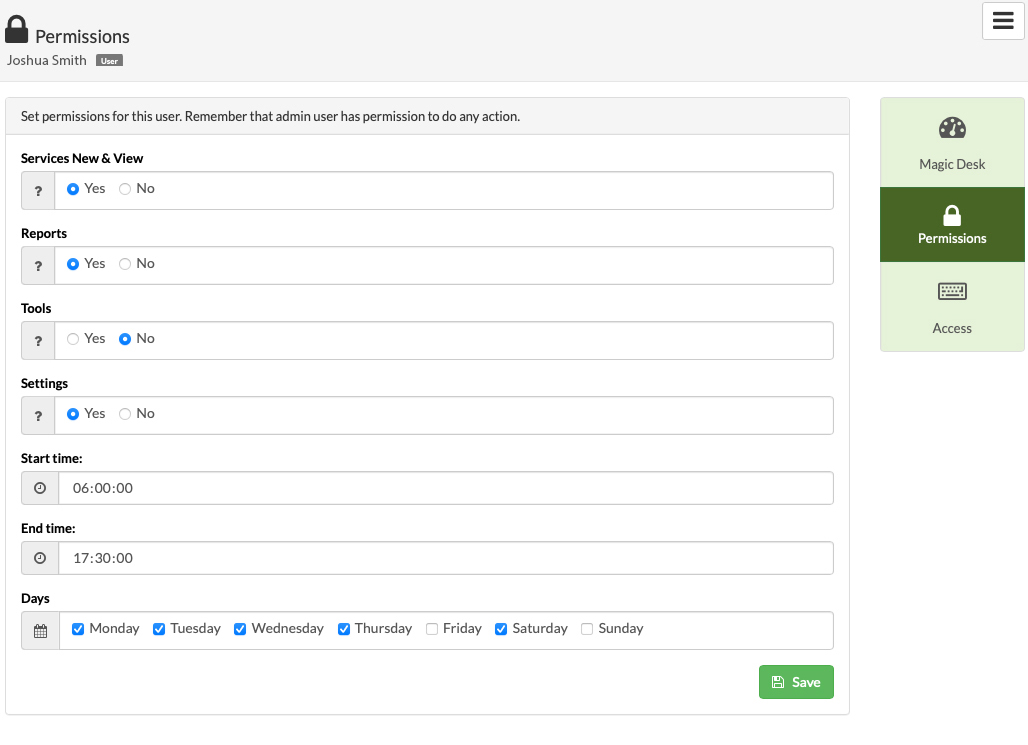 You can configure the visible options for a user:
For example Peter works in the accounting department, so Peter:
can view only the reports

can not change the price of a service or make a booking.
John works at the hotel:
He care animales, review bookings/check-in/check-out

but he does not need to view reports or modify the prices of services.
As you can see, these are really interesting for business users with multiple options.
Show all access to the application, so you can:
See when the users log-in and log-out session

Checking how many time they are connected

Knowing the IP address (location) from which they are connected

Knowing the operating system they have used to access (Windows, Mac...)
Total Control for you!!
TAGS:
different users | employee access | restrict employees | employee registration | user registration | workers registration | different workers | hours of software use | canine hotel employees | pet grooming hours | groomingschedule