Como aprovechar al máximo el software
Tanto si acabas de empezar a trabajar con el software, como si llevas tiempo manejándolo, es posible que no conozcas algunas de las increíbles funciones y características que incluye.
Con este mini-tutorial esperamos que puedas aprovechar al máximo el software y te ayude aún más con la gestión de tu negocio.
¿Sabías que puedes utilizar un escaner o lector de códigos de barras?
Al añadir un nuevo producto, buscarlo o cobrarlo puedes escribir manualmente el código o utilizar un escaner o lector de códigos de barras.
Es muy sencillo usar el lector. No es necesario hacer ninguna configuración adicional.
Coloca el cursor del ratón o pulsa sobre el campo donde quieres insertar el código (el buscador, o el campo código de barras al añadir un nuevo producto)

Se habilita para poder escribir en el

Escanea el código del producto
Más info sobre el uso del escanter o código de barras
Contact directly with your customers, suppliers, employees ...
It is so easy and you do not need to exit the software.
If you click on the email address of a client, the email manager will open automatically with the address already selected to send an email to that customer.
If you press on your phone a call is initiated or on your WhatsApp, the app opens.
note: Call and Wahtsapp options require the device to make calls or send WhatsApp. Here you can check more info about this.
More info about Whatsapp
By clicking on the button "Locate on the map", the location appears in Google Maps. In this way, it is possible to calculate the route, distance, and see the address in detail.

Reduce the problem of unpaid invoices or pending payments in your business
If the customer has an invoice pending payment, an alert box with the information will be displayed. In this way, before making a new reservation or service, you will see on that same screen if the client has pending payments.hotel

Documents, legal conditions, Stays's terms of use, ... the software also helps you with these tasks
If every time you do a new service you offer your clients legal or informative documents, service's conditions, data protection, exclusion of responsibility, ... you will know that it is not an easy task.
So that you do not forget any document, you do not have to search it on your computer, etc. .. you can configure the documents in the software and every time you make an entry, reservation or exit the corresponding documents will be displayed.
For example:
When you make a new Nursery booking, the "document of prior information and veterinary requirements"

When you make a Hotel check-in, the documents of "Conditions of stay" and "Legal conditions"

When you make a new sale, the document "Conditions of sale", ...
This is just an example, you can configure as many as you need.
You will save a lot of time
The software includes auto-completion fields whenever possible, thus, just by starting to write a ZIP code, auto will fill the country an state if it's posible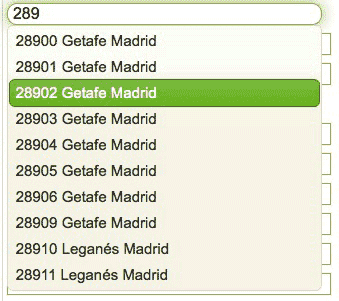 Just by starting to write a breed, all matches appear and you just have to select it. This is very easy since you do not have to write the complete breed and also avoid writing errors (for example Yorkshire, yorki, ..)
You can search an animal or customer with just insert 3 letters: You do not need to write Stephany, just write STE already appears
And also, you can do complex searches (using the + symbol), if you know, for example:
The animal is called Simpson and he is a Male

The animal is a Golden Retriever and its owner is called Anna

....
More info about it
View the information as you prefer and create your custom reports
For example, this list of clients is sorted Alphabetically by name, but you can change it and it is ordered by the address, location, ... simply by clicking on the corresponding field in the header of the table.
note: If you press again changes order: descending - ascending
You can also export the information in .xls format, so you can open it using Excel and in this way create your own custom reports, combine fields, correspondences and much more.
In the option Reports > select the information you want, for example customers, animals, accounting, billing, ... and click on the Export button: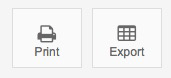 You can use it from anywhere and with all your devices
If you do not, you can use the app on any device, anywhere. For example:
      

You receive a call from a client, who wants to make a booking, while you are on your way to home: you can access from your mobile and write down that booking

      

You are at home and you want to check the agenda (or diary) for tomorrow before going to bed: you can use your home computer or your tablet, for example, to do it

    
It is not necessary that you are in your business. You can access from anywhere
Shows the money earned and the unpaid bills
Generate reports, calculate percentages, predict the evolution of the business using algorithms, ... are complicated tasks, but knowing that information is vital for you and for the proper progress of your business
Therefore, the software takes care of it and offers you all the information about your business, updated in real time and even the forecast and estimate based on the data from previous years.
Te lo recuerda todo, para que no te olvides de nada
Puedes ver rápidamente para el día seleccionado:
El número de ventas (o tickets) de ese día

La cantidad de productos (o unidades) vendidos

El dinero ganado con las ventas

Y el ticket promedio (el dinero total entre le número de tickets, nos permite calcular este ticket promedio)
Además, utilizando los botones de acceso rápido, puedes acceder directamente a las opciones:
Desde esta misma pantalla puedes ver rápidamente la caja:
Su estado: si está abierta aparecerá el indicador el color verde y si está cerrada, en color rojo

Si está abierta, verás el usuario que abrió la caja, la fecha y la hora.
nota: Recuerda que tienes que abrir la caja para poder comenzar a cobrar, hacer devoluciones, etc.
En la ficha de producto, puedes indicar cual es el stock mínimo para ese producto, y cuando baje de ese nivel, el software te mostrará un aviso.
Si, configuras la alerta de stock en 10 unidades y ahora mismo te quedan 8 unidades, aparecerá una alerta, para que recuerdes comprar ese producto.
Tambien aparecen los pedidos con entrega prevista para el día seleccionado.
Y los lotes próximos a caducar:
Muestra todos los eventos, las tareas y los avisos para ese día, así como su prioridad, y cualquier aviso para clientes, animales, proveedores, etc.
Si tienes que llamar a Claudia la semana que viene, incluye un aviso, y el software te lo recordará el día indicado.
>> aquí tienes más información detallada